Our pizza is better for a reason
Your mom was right - it's what's on the inside that counts.
Our 4 ingredient dough has:

No Oil


No Sugar

No high-fructose corn syrup


Filtered NY-style water


Topped with FRESH ingredients
Ever wondered why NY pizza tastes so much better? It's the water. (Yes, really.) That's why we use a special filter to make sure we get the right PH balance with minerals, like calcium and magnesium, just like NY water. But we won't bore you with the sciency stuff because the proof is in the pudding. Well, the dough, actually. You know what we mean.
Flippin' Pizza NY Pies & Slices
Bringing happiness to every bite of pizza with Flippin' Pizza NY Pies & Slices
Our favorite and most delicious dish, Pizza, is here to celebrate your love for taste. You can always count on Flippin Pizza NY Pies & Slices for all your hunger pangs and grand celebrations! Enjoy faster, easier, and more convenient online pizza ordering. Across the country, our branches offer Best NY style Pizza that will take your pizza taste buds to the edge of the universe.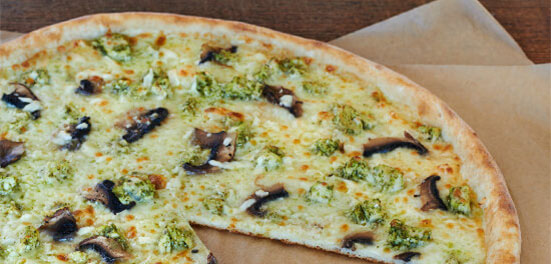 Flippin' Pizza NY Pies & Slices invites you to explore the delightful taste of pizza.
The mouth-watering list of delicious pizzas awaits you, from cheese slices to complete veggie pizzas to the zesty range of delicious pies. Located in the heart of Brooklyn, Flippin' Pizza NY Pies & Slices offers delicious pizzas, slices salads, and more.
Adding to that, we offer a variety of beverages to round out your meal. Our hand tossed Flippin Pizza is available in only one size, 18 inches.
You demand Best Pizza In San Diego, and we take responsibility for delivering it to your doorstep. There is no end to the exciting toppings on our Flippin Pizza Menu, from BBQ chicken pizza to the Bronx, which is guaranteed to hit the spot with your senses.
We are proudly an New York based pizza store, and we always strive to bring the Best NY style Pizza to our customers.
Using the best ingredients, Flippin' Pizza NY Pies & Slices offers Best Pizza In San Diego and exceptional customer service. With us, you'll find best Flippin Pizza Menu that will live up to its promise.
Get a taste of the top pizza brand
If you admire pizza, don't settle for less than the best. Our goal at Flippin' Pizza NY Pies & Slices is to bring you a variety of pizzas and slices that will make you fall in love with pizza once again with every bite you take.
We have a delicious Flippin Pizza Menu which includes pizzas, slices, and other homecoming items at your fingertips to impress your guests in one go.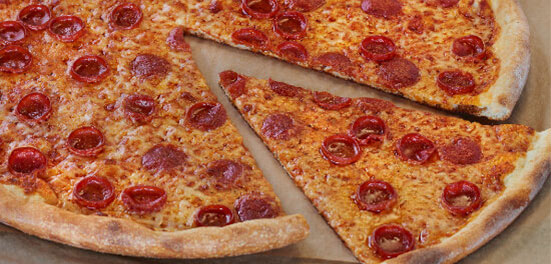 Our Pizzas: What Makes Them Different
Pizza stores are plentiful, but not all serve the best quality and fresh pizza. The solution lies with us. The pizza we serve to you is always world-class, which we strive to bring to you. We want to reveal the secret behind our mouth-watering pizza that helps make it the best pizza in town.
A homemade pie crust recipe
We use only the finest ingredients in making pizza in-store—homemade pizza with a perfect hand-tossed crust.
A fresh selection of ingredients
To provide our customers with the Best Pizza In San Diego, we only use the finest ingredients available. We offer various bases, sauces, vegetables, and meat.
Choose from a variety of options.
You will find the Best NY-style Pizza to suit every palate at Flippin' Pizza NY Pies & Slices. The perfect combination for vegetarians, meat lovers, or those who want something ethnic.