Pizza Delivery in Vista, CA | Flippin Pizza
Do you feel like you need a delicious pizza to satisfy your hunger? Grab the best Pizza in Vista from the Flippin Pizza location in Vista. With various Vista pizzeria menu items, you can choose from various flavors and toppings for your favorite pizzas, and they will be delivered directly to your door. With a wide range of delivery restaurants nationwide, you can choose from various pizza styles, whether you fancy a margarita, a cheese, a vegetarian, or a specialty pizza.
It's pizza time: It should be done this way!
With Flippin Pizza, you will find the great traditions and authentic flavors of California's most famous pizzerias. We make our dough every day from the best wheat, hand-stretching it and baking it in our stone-fired ovens. Unlike others, we only use fresh tomatoes for our sauces and top them off with the freshest vegetables, herbs, and spices. We base them on selected cheeses and a choice of meats. Bringing generations of experience to every pizza we make, we handcraft every Best Pizza Vista CA with love.
The pizza at Pequod's is served uncut for maximum quality.
There is no question that Flippin Pizza is dedicated to providing the finest NY style Pizza in Vista, CA.
We aim to keep Flippin Pizza as the best pizza, so we ensure that every pizza we deliver to you is fresh. The pizza at Flippin Pizza is reputed to be some of the tastiest you will ever taste.
Our pizzas come in classic, deluxe, gourmet, and custom versions to suit your taste and preferences.
When you are ordering your pizza, you can mention whether you would like it to be pre-cut when you place your order, and it's no problem.
However, we will ensure that the pizzas you receive are of the highest quality.
Pizza straight from our kitchen.
As one of the best pizza restaurants in Vista, CA, we are pleased to offer you the following perks:
Authenticity: We always make our sauces and dough fresh daily to ensure they are of the highest quality.
Quality: It is extremely important to us that we use fresh ingredients of the highest quality to prepare your favorite pizza with added cheese goodness.
Satisfaction: Our large portions allow you to enjoy delicious meals with your entire family.
Order pizza Online With our instant pizza Delivery services.
Having our pizza store based in Vista, CA, we are delighted to be able to offer you the opportunity to place your order online with us.
We invite you to browse our interactive Vista Pizzeria menu online and place an order when you are ready. When we receive an order, we will confirm it in a few moments and give you an estimated time for it to be prepared.
Location Address
2440 S. Melrose Dr Suite 104
Vista, CA 92081
PHONE: (760) 598-8005
Locally owned & operated
OPERATOR NAME: Steve Bannigan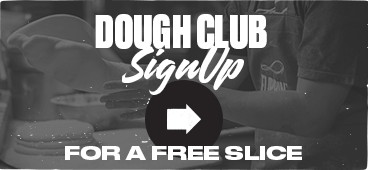 Flippin' Deals & More
Any way you slice it. we 're here for you.
From slice deals to catering. we 've got your back.
---