Online pizza delivery service at your fingertips
Bringing the delicacy of pizza to your doorstep.
Take a bite out of the great and exclusive delicacies of pizza. We strive to deliver the best Pizza Long Beach delivery experience. From vegan pizzas to cheese pizzas, Flippin Pizza has it all.
Online pizza order at your fingertips
The ingredients we use at Flippin Pizza are only the best and freshest. We make all of our pizzas with organic ingredients so you can enjoy one of the freshest and most delicious pizzas with a topping to make you feel pampered.
Flippin Pizza has everything you need to complete the full pizza package, whether you require beverages or slices. On top of this, we offer the best pizzas, from the modern-day pepperoni pizza to the classic cheesy pie to the whitestone pizza. You are sure to find something in our range to make your day.
With Flippin Pizza, you don't have to move out of the house to grab your favorite pizza. Instead, we deliver it right to your doorstep, allowing you to enjoy every bite of it without hassle. Select what you want, and we'll immediately deliver it to your door.
Adding great crust options and a beverage to your pizza will make it like no other. There is no need to say that once you have tried it, you will return the next time your stomach demands a delicious pizza.
Order your favorite pizza from the convenience of your own home.
Ordering pizza is now easier than ever with Flippin Pizza. We don't let your stomach wait as we have a delivery person who will go the extra mile to deliver the pizza and don't let your tummy rumble from hunger.
There is no need to worry about quality. Our pizza is always delivered fresh and hot to your door, so you will not have to adjust to the taste.
Our pizza menu is a complete package, offering a wide range of slices and drinks to accompany it. Whether you are looking for garlic knots, pies, slices, or cookies to satisfy your sweet tooth, we have something for everyone.
With Flippin Pizza, we strive to provide you with the best customer service possible.
Quality and taste you will always remember.
The quality of Flippin Pizza is unbeatable. Having been one of the original founding brands of Pizza, it is our sole mission to make the tastiest, freshest, and most top-of-the-line Pizza on the planet.
With its chewy and soft crust, healthy tomato, mozzarella, and blended cheese, our Long Beach Vegan Pizza will never go out of style. We offer our authentic crust for those who want a light, airy crust to enjoy their toppings in a fuller way better.
Get the pizza delivered near you.
Do you want to try NY-style pizza in Long Beach? Flippin Pizza delivers the best pizza in the area. Every pizza at Flippin Pizza is made by hand and contains the best ingredients available in the area. Our pizzas are made from scratch using fresh vegetables, hand-cut cheese, and quality meats.
Location Address
6269 E. Spring Street
Long Beach, CA 90808
PHONE: (562) 421-1111
Locally owned & operated
OPERATOR NAME: Anthony Apostle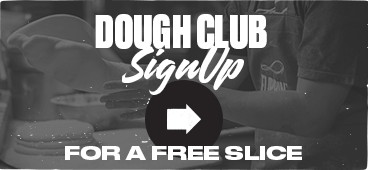 What's
Hot
New Flippin' Menu
Come in and try our new (flip)sides, go lean & green with our new salads or feed your sweet tooth. Any way you slice it, we've got the goods.
---