Thin Crust, Delicious Pizzas in Falls Church
Are you craving delicious Ny Style Pizza in Falls Church VA? Order with us and get the Best Pizza Falls Church delivered to your doorstep! With fresh veggies, juicy chicken toppings, and whole milk mozzarella cheese, our thin-crust pizzas are finger-licking delicious! Check out our Pizza Falls Church menu and order your favourite one! Or you can also choose to customise the base with your favourite toppings! Our Pizza Falls Church VA shop is open 7-days a week from 11 am to 10 pm!
Location Address
800 West Broad St. Suite 103
Falls Church, VA 22046
PHONE: (703) 752-8672
Locally owned & operated
OPERATOR NAMES: Tariq & Deniz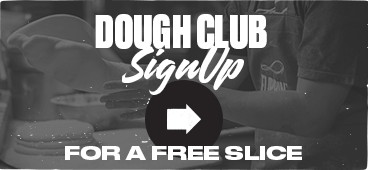 What's
Hot
New Flippin' Menu
Come in and try our new (flip)sides, go lean & green with our new salads or feed your sweet tooth. Any way you slice it, we've got the goods.
---
Operations Manager
Full-time position (1 position available)
Location: Falls Church, VA
Review financial statements, sales, activity reports, and other performance data to measure productivity and goal achievement, to identify areas needing cost reduction;
Direct and coordinate activities of Madanji, LLC's sites, concerned with the production, pricing, sales, and distribution of products;
Monitor the achievement of district stores' sales goals, maintaining cost controls and adhering to budgets and profitability goals;
Monitor weekly labor schedule as required by anticipated business needs while ensuring that all positions are staffed properly and labor objectives are met;
Understand and model the proper handling of all key food products to ensure that all food and products are consistently prepared and served in accordance with company standards by all levels of employees;
Prepare all required paperwork as well as new hire paperwork, forms, reports, forecast & schedules, inventory verification and weekly recap (all on weekly basis) in timely manner;
Achieve company objectives in sales, service, product quality, appearance of facility including cleanliness and sanitation through effective training while creating a positive, productive working environment;
Audit maintenance and safety of all equipment and condition of interior and exterior store grounds; equipment and grounds should be clean, safe and in proper working order;
Fully understand and comply with all federal, state, county and municipal regulations that pertain to health, safety and labor requirements of the restaurant, staff and guests.
Qualification Requirements:
Proven knowledge of Microsoft Access, Microsoft Outlook, Quick Books Adobe Systems Adobe Acrobat, Microsoft SharePoint, Microsoft Project, SWOT Analysis.
Required experience/education:
At least 12 months of proven experience in Manager, District Manager, Operation Manager and all related.
Minimum Bachelor's Degree in Management, Economics, Finance and all related.
Compensation:
To be determined at the job interview.
Please send your detailed resume and cover letter to [email protected]