Enjoy The Best Pizza in Fairfax VA With Us
Celebrate your special days with our NY style Pizza Fairfax VA! Whether you want a classic hand-tossed pizza or a fresh pan pizza, we serve it all! Our culinary experts prepare the dough with 100% fresh wheat which, in turn, makes the pizza base incredibly soft! Brushing some fresh pizza sauce and using whole milk mozzarella cheese, our cooks bake one of the most flavoursome pizzas in Fairfax city that will instantly make your mouth watery!
We are very choosy when it comes to choosing the ingredients and always pick the fresh and best ones! Also, we prepare our own mozzarella cheese, which is the reason our Pizza Fairfax tastes better than the rest in the city! While we have a ready-made pizza menu, you can always experiment with the toppings and order a customised pizza!
Our Menu Includes
Pepperoni Pizza: Made with thin crust, our special pizza sauce, 100% whole mozzarella cheese and loads of juicy, salty, and mildly spicy pepperonis, our hot, delicious, and filling Pepperoni Pizza is considered the Best Pizza in Fairfax VA!
Tomato Basil Garlic: In case you want to taste some cheesy, tangy, and herby NY style Pizza in Fairfax VA. Try our Tomato Basil Garlic pizza. It's tossed fresh with white pie, whole milk mozzarella cheese, some crushed fresh garlic, loads of Roma tomatoes, some fresh basil leaves and the star of the recipe, pecorino romano!
Buffalo chicken: Are you a crazy lover of buffalo chicken, then you must taste our Best Pizza in Fairfax VA made with chicken seasoned with buffalo sauce, mozzarella cheese, and bleu cheese dressing, topped with delicious buffalo sauce.
Hawaiian Bacon & Pineapple: Let the haters say whatever they say, you enjoy our soft, crispy, and lip-smacking bacon and pineapple pizza! Topped with some red onions, pineapple dice, and fresh & juicy bacon, this Pizza Fairfax tastes wholesome!
We also serve hot baked Triboro, Bronx, & BBQ Chicken pizza, each having rich flavours and heavenly taste! Also, you can choose to customise your toppings in our plain cheese pizza as per your taste!
Location Address
9548 Main Street, Suite C
Fairfax, VA 22031
PHONE: (571) 418-FLIP
Locally owned & operated
OPERATOR NAME: Tariq & Deniz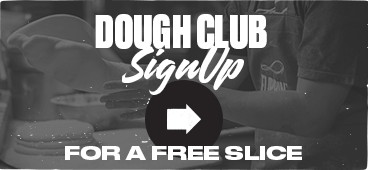 Flippin' Deals & More
Any way you slice it. we 're here for you.
From slice deals to catering. we 've got your back.
---