Flippin Pizza Encinitas
One-stop solution to fulfill all your Pizza craving needs under one roof.
All the toppings that cover your crispy, edge-to-edge NY style pizza in Encinitas, CA are of the highest quality, from quality meats to top-notch sauces. Give it a shot, and you'll be hooked.
Flippin Pizza: Perfect delicacies of pizza and slices for any occasion!
You can count on Flippin Pizza for all your catering needs. If you're looking for a perfect and delicious pizza catering service for large or small groups of people, call us!
Whether hosting an event or having a party, Flippin Pizza helps make the process easy by providing delicious NY style pizza in Encinitas, CA. Enjoy a delicious slice of pizza right from the comfort of your home, and choose to add any topping that you like to your pizza.
We will surely please everyone at your party with a range of crust types and fresh topping options. We don't simply offer pizza; we also offer the best slices, sweet spot, and more to complement your pizza meal perfectly.
Whether you choose our convenient delivery service, you can rely on us to deliver your hot and fresh order directly to your home or office. We make everything simple for you.
Pizza taste like you've never had it before
Flippin Pizza boasts extensive menu items and offers the most competitive prices. We at Flippin Pizza are committed to fulfilling your pizza cravings to the fullest extent possible. With our Pizza Restaurants In Encinitas, we offer delectable menu items that can be instantly delivered to your home. All of our slices and pizzas are made with fresh ingredients. Every day, our toppings are cut, cheese is shredded, and sauce is prepared, so you can be sure you are receiving the best quality when purchasing a Flippin Pizza.
Flippin Pizza: Pizza renowned brand near to you
So, the next time you crave Best Pizza in Encinitas, remember the name Flippin Pizza. Take a seat back on your couch and relax. We will deliver the pizza to your place, so you can experience every bite of your pizza that is tastier than ever.
Regarding pizza delivery, we are known to offer the quickest possible delivery time. We deliver the pizza to you in no time, allowing you to enjoy a great pizza and slice, savoring some next-level cheesiness. Get the Best Pizza in Encinitas you're craving as you go!
Location Address
215 S El Camino Suite H
Encinitas, CA 92024
PHONE: (760) 632-1497
Locally owned & operated
OPERATOR NAME: Jason Bennett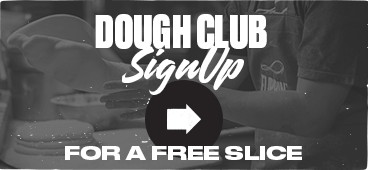 What's
Hot
New Flippin' Menu
Come in and try our new (flip)sides, go lean & green with our new salads or feed your sweet tooth. Any way you slice it, we've got the goods.
---