Trust the Flippin Pizza to get the perfect taste for your favorite pizza and crusts range.
Our slice of heaven will burst with flavor as it melts in your mouth, so if you taste this deliciousness, you have come to the right place. The great thing about ordering our Delmar pizza online is that we will deliver the cheesy goodness right to your door.
One-stop store for creating perfect pizza at your disposal
NY Style Pizza is a reputable restaurant that serves authentic pizza in Delmar. Our pizza is some of the best in the region, making us a must-try pizza store! Whether it's family-friendly, quick, delicious, or oh-so-fresh, our Pizza restaurant is where you will always be welcomed with open arms.
With a dash of American flair, we prepare authentic cuisine with a bit of a twist of American flavor. As a result, our Delmar pizza menu has something for everyone. Every pie you order will be made from fresh, homemade dough with a special sauce passed down from generation to generation.
Aside from the amazing pizza we make ourselves, we also have fresh calzones and slices that are out of this world. There are several fine dining alternatives you should consider trying out! The tasty garlic knots, slices, and list goes on. These add ons will complete your meal beautifully as you select from our wide selection of salads, beverages, and special American drinks.
Get tempted by our authentic collection!
Flippin Pizza aims to provide you with the best Delmar pizza places in town, whichever way you like it – fast and fresh. It is no secret that our pizzas are extremely tasty, authentic pizza style, and have developed quite a reputation throughout Delmar.
Our culinary ritual begins with hand-picking the very best and freshest ingredients.
Flippin Pizza takes baking pizza very seriously – no shortcuts here.
Every day, we make fresh pizza dough and cook it to perfection. Using only the freshest ingredients, our toppings are made to create a taste that reaches the edge of every pizza.
Besides pizza, we also serve pasta and salads of equal taste to any pizza on the menu. We even have sweet pizzas for those who feel adventurous.
Order some slices and beverages for the ultimate meal so everyone will have a great time.
To treat your taste buds with delicious pizza in Delmar, consider stopping by Flippin Pizza for a tasty meal.
A mere stretch away
With one of our locations in Delmar, we are aimed  to satisfy all the Delmar residents giving them a real taste of authentic pizza. With Flippin Pizza, you can experience the world of mouth-watering pizza at your doorstep. You can place your order online quickly and conveniently. Furthermore, you will enjoy discounts for placing an order for pizza online. We deliver pizza fast! Order online now!
Location Address
3810 Valley Centre Dr, Ste 902b,
San Diego, CA 92130
PHONE: (858)-925-7234
Locally owned & operated
OPERATOR NAME: Jason Bennett, Alex Farzanehpoor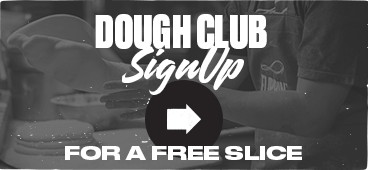 What's
Hot
New Flippin' Menu
Come in and try our new (flip)sides, go lean & green with our new salads or feed your sweet tooth. Any way you slice it, we've got the goods.
---