Count on Flippin Pizza to taste the best pizza in town
Get NY-style pizza at your disposal.
Is there something about pizza that causes you to crave it? Do you enjoy the aroma of the perfect blend of flavors or the layers of cheese? Pizza lovers do not require a reason to love pizza. Pizza is more than a dish. To bring your pizza taste to life, Flippin Pizza has come up with great Pizza Dana Point and delivers the pizza directly to your doorstep.
Flippin Pizza offers the best pizza deals in Dana Point.
We at Flippin Pizza offer a wide variety of pizza at a very economical price range to fulfill the craving for all the pizza lovers. For your palate, Flippin Pizza brings you a signature stuffed pizza Dana Point. Pizza from Flippin Pizza has always been a favorite of young and adult heads, and we do our best to ensure that you receive the Best Pizza Dana Point that tastes better than anything else on the market.
We have added a new line of sauces that will blow your mind. Pick from a spicy addon or sweet spot sauce to complement your toppings and crust to have the bite of perfect pizza. We may suggest combinations of ingredients you might want to try, but ultimately the power will be in your hands. You can make your taste buds tingle with our Flippin Pizza.
Our best pizza offerings taste like sweet heaven.
Cheese Pizza
This is great news for cheese lovers! We have the cheese pizza in our bucket with the finest cheeses available from around the world, carefully selected to give you that ultimate cheese explosion that melts in your mouth as you eat it! Featuring corn kernels, olives, and other carefully selected vegetables, this is one you won't want to miss out on.
Whitestone pizza
Our Whitestone pizza has a great deal of flavor thanks to some scrumptious sauce, and it's topped off with various vegetables and a cheese mix for a delicious take on this iconic pizza. There is nothing that can compare with this pizza that has a creamy and tangy sauce that pairs perfectly with a variety of vegetables and melts in your mouth.
Pepperoni pizza
Whether you're a kid or an adult, Peproni favorites are a hit. With our ready pizza, our dough is made in-house using yeast and topped with various vegetables, toppings, and cheeses for the perfect texture and taste. With cheese and crispy crusts, this can't get any better.
Enjoy great deals on your favorite pizzas.
You can count on our greatest range of pizzas and slices to follow you wherever you are. There is no day that we do not deliver. Our pizzas are made with only the highest quality ingredients to guarantee the most delicious pizzas on the market.
Location Address
33621 Del Obispo St, Suite D
Dana Point, CA 92629
PHONE: (949) 276-4336
Locally owned & operated
OWNER NAMES: Danny Ukropina, Carl Pitcher, Jonathan Pitcher, Levi Pitcher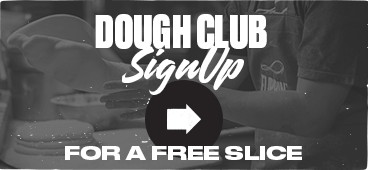 What's
Hot
New Flippin' Menu
Come in and try our new (flip)sides, go lean & green with our new salads or feed your sweet tooth. Any way you slice it, we've got the goods.
---