Choose the Crust You Like, We Will Bake Exactly The Same!
Pizza lovers have different preferences when it comes to the crust, and we understand that! While some want thin crust, others love it to be a little chewy and pan-made. Tell us how you like your pizza crust. And we will bake the exact same crust pizza Carmel In! For preparing the dough, we use fresh and 100% wheat.
In case you want a gluten-free crust, we can make a customised crust, especially for you! We are considered to bake the best pizza in Carmel Mountain Ranch CA, and all thanks to our dedicated bakers and culinary team! To prepare the most lip-smacking NY-style pizza in Carmel Mountain Ranch CA, we make mozzarella cheese and pizza sauce with our own secret recipes.
Our pizza San Diego menu has loads of options for both veg and non-veg pizzas, but you are always welcome to play with the flavours and toppings, customising your own pizza! We'd love to bake you pizzas as per your own preferences. We never compromise on the quality of the pizza no matter what, which is why we are the favourite choice in CA!
Our Goals
Serve You Fresh & Hot Pizzas: Our sole aim is to serve you fresh, delicious, soft, and hot pizza in San Diego regardless of when you place your orders.
Make The Deliveries On Time: We try our best and reach your doorstep on or within 30 minutes to deliver your NY style pizza in Carmel Mountain Ranch CA!
Delight You In Every Bite: We bake our crust pizza Carmel In with utmost care and dedication and make sure that there are no flaws in the taste, quality, and hygiene.
We feel happy to bake and serve you the best pizza in Carmel Mountain Ranch CA. Place your order with us now to satisfy your taste buds with wholesome pizzas!
Location Address
11975 Carmel Mountain Rd Suite 605
San Diego, CA 92128
PHONE: (858) 521-8433
Locally owned & operated
OPERATOR NAME: Jason Bennett, Alex Farzanehpoor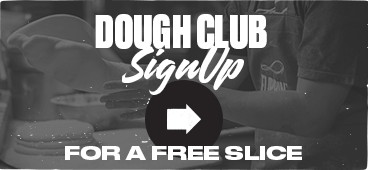 What's
Hot
New Flippin' Menu
Come in and try our new (flip)sides, go lean & green with our new salads or feed your sweet tooth. Any way you slice it, we've got the goods.
---