Get Freshly Baked Delicious Pizzas With Us!
Nothing can beat the joy of relishing our freshly baked hot NY-style pizza in Bethesda! The 100% whole milk mozzarella cheese we use in our pizzas melts in your mouth instantly, filling your tummy with some deliciousness! With fresh black olives, sliced mushrooms, juicy meatballs, salty and spicy pepperonis, soft cottage cheese etc., our culinary experts prepare and serve the Best Pizza Bethesda MD! In case you are allergic to any ingredient, share it with us, and we will use the best alternative toppings and make your pizza equally tasty.  Your health and happiness are our one and only priority, that is why we pick only the freshest veggies and chicken toppings to bake Best Pizza Bethesda.
We have some mouth-watering pizzas in our ready-made menu, but our bakers are always ready to make customised and fusion pizzas, adding the toppings you want. In fact, we let you choose, whether you want your pizza crust to be hand-tossed and crispy or pan-made and chewy. Also, the pizza sauce we use in the base is made by our experts with secret ingredients, which make our pizzas more flavoursome and scrumptious!  For cheese lovers, we add extra cheese and the cheese pull you'll get will make your order with us again and again. Try our  Best Pizza in Bethesda MD today and enjoy every cheesy bite!
What Makes Us Different?
Timely delivery: We understand that it's hard to wait long when your order is on the way! That's why we work tirelessly and deliver your pizza in just 30 mins!
No compromise on quality: From taste to quantity, our Best Pizza Bethesda MD will never ever disappoint you. In fact, our pizzas are much better in taste and much more filling than others in the city
Variety in style: Having the best bakers in our team, we come up with unique and delicious pizza recipes that will definitely make your day happy!
Don't you want to taste the best Ny style of pizza in Bethesda? Then opt for us for the Best pizza delivery Bethesda!
Location Address
10400 Old Georgetown Road Suite 5-D
Bethesda, MD 20814
PHONE: (240) 333-2490
Locally owned & operated
OPERATOR NAME: Gail Silver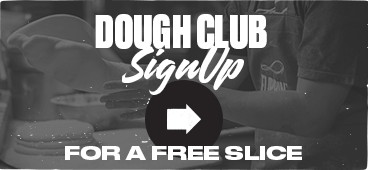 What's
Hot
New Flippin' Menu
Come in and try our new (flip)sides, go lean & green with our new salads or feed your sweet tooth. Any way you slice it, we've got the goods.
---